AxxonSoft Takes Part in Security Essen 2010
10/20/2010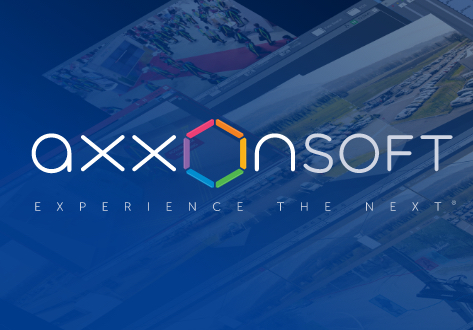 AxxonSoft, the market leader in open network video management software in the EMEA region, exhibited at the 19th international Security trade show in Essen from October 5th to 8th. High visitor numbers and keen interest in innovative technologies spelled success for AxxonSoft's participation in the trade show.
Around 42,000 visitors from 113 countries found out all they needed to know at SECURITY, the number one security trade show. Most of the visitors are closely involved in decision making in their companies, with plans to continue investing more money in security in the future. AxxonSoft hailed the trade show as a great success. It won new distribution partners, especially in Europe, the Middle East and Africa, and new projects are already in the pipeline.
One of the main new items at the booth was Axxon Smart IP, which is in preparation for release on the market; this product generated great interest among manufacturers of IP video equipment, in particular JVC and Brickcom. There were also demonstrations of Intellect, which is already familiar to Western European specialists; and solutions based on it, POS-Intellect and Auto-Intellect.
AxxonSoft's technological partners visited the company's booth; in addition, negotiations were held with several potential partners, in particular with Bosch's subdivision for access control system development. AxxonSoft products were displayed not only at the company's own booth, but also at that of the CNB Company, a widely known manufacturer of IP devices.
One interesting feature of the exhibition was a session of the ONVIF PlugFest, during which the ONVIF protocol was tested by leading producers of IP equipment and software for video surveillance systems. Over the course of an hour, the interaction of the Axxon Smart IP system with cameras from such manufacturers as Axis, Bosch, Dallmeier, and Panasonic was tested.
"One of the main achievements of this exhibition is a breakthrough in cooperation with IP vendors," noted Evgenia Ostrovskaya, AxxonSoft's director of international business development. "Thanks to the huge amount of work we have done on integration of IP cameras, we can now make our own offers to distributors and integrators who collaborate with our technological partners. And because of the increasing popularization of the ONVIF protocol, the number of such partners will be constantly growing. And of course, the fact that AxxonSoft has gained real brand recognition in Western Europe is a big success. This recognition was confirmed by the very high level of interest manufacturers of security system equipment and potential partners in integrating such systems expressed in our company."
"SECURITY in Essen showed that the security market is continuing to grow, greater investment is being planned, while even projects that were planned some time ago are now being put into action," as Torsten Anstдdt, Managing Director EMEA at AxxonSoft explained. "On the very first day, huge numbers of visitors showed a strong interest in the technical possibilities of security surveillance. In view of the positive response and concrete results, the trade show was a real success for us."